Yellow Sky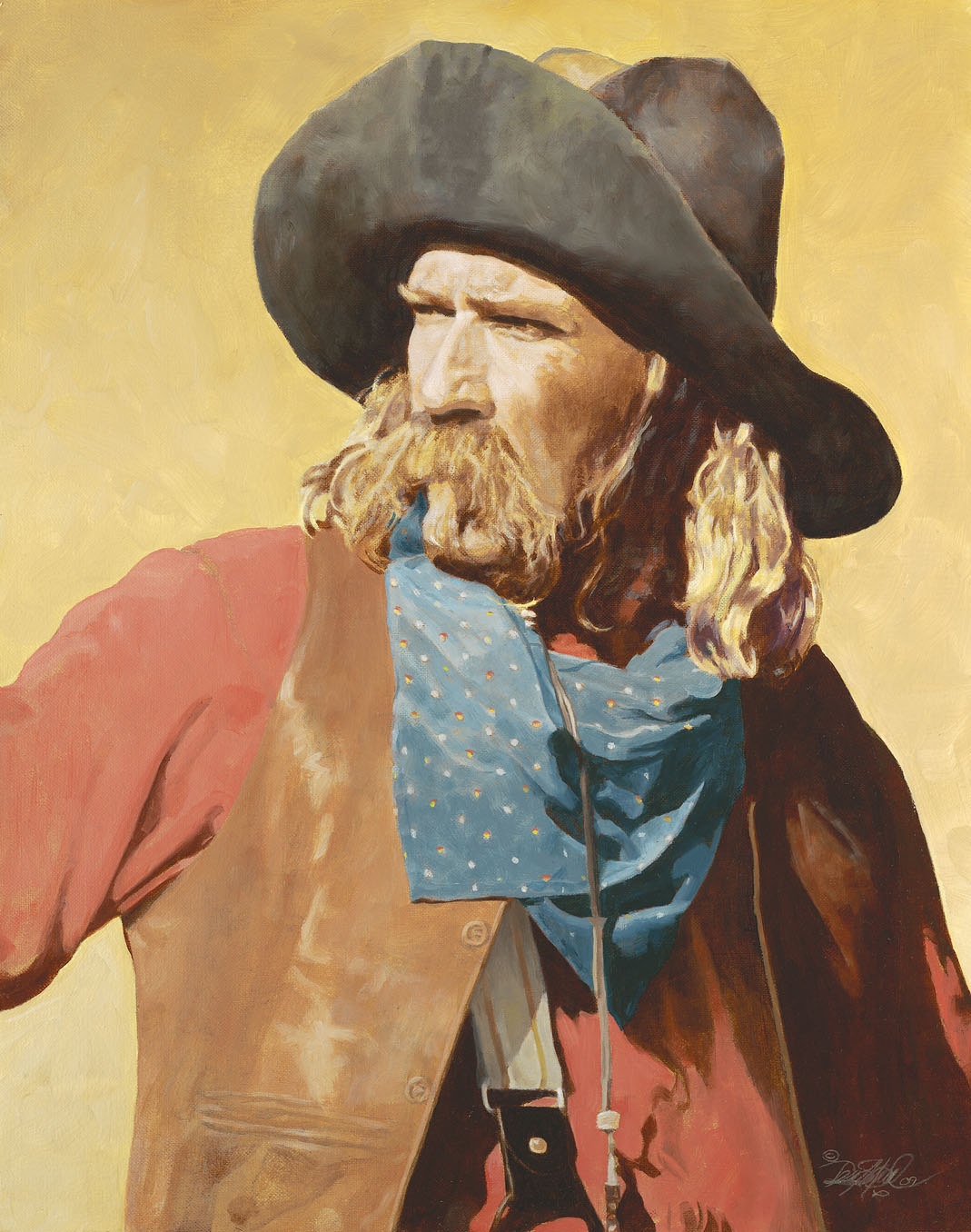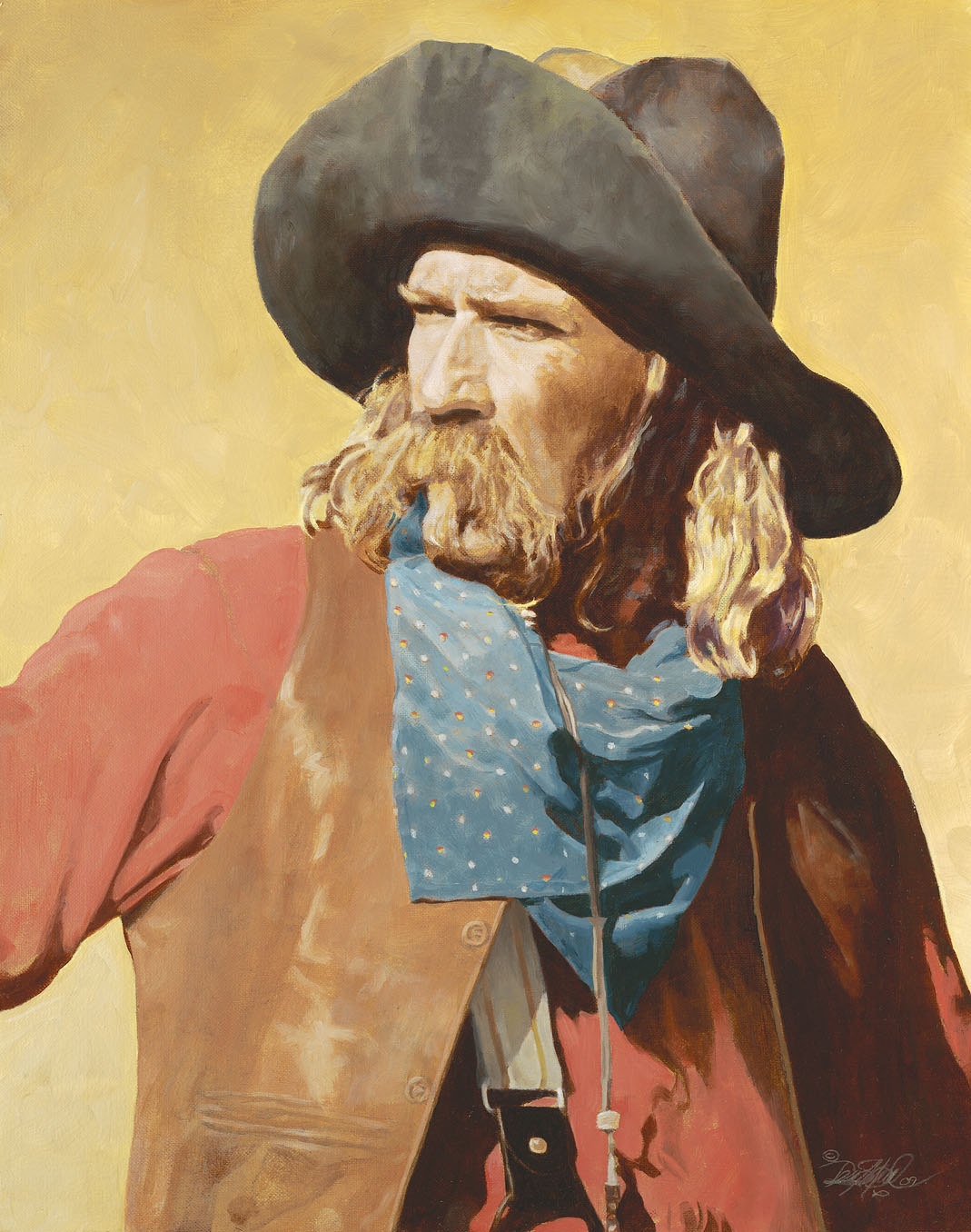 Yellow Sky
Old West scout scans the scene.
An unframed limited edition print from an original oil on canvas painting by Den Schofield. Fine art print available in paper or canvas form. Each limited edition print is signed by the artist and comes with a certificate of authenticity. Smaller open edition paper print also available.
Size: 20" H x 16" W - Original Artwork and Limited Edition Prints
Size: 11" H x 14" W - Open Edition Prints
Original Art Available - Inquire for Pricing
Historical Perspective
On the American frontier most people were very independent. Some individuals were extremely so, considered idiosyncratic even by their contemporaries, however they were often among the most capable. The type shown here, probably bored with farming and ranching, might pursue hunting and trapping. Curious, he would explore, thus becoming familiar with the geography, climate and Indian inhabitants. These individuals became invaluable as pioneer guides and military scouts.